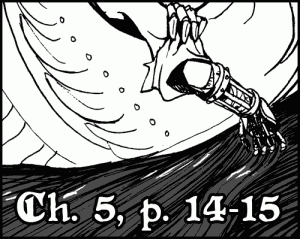 Clare, I'm pretty sure you shouldn't be doing that; I don't think stainless steel has been invented yet.
And now here's something extremely cool. For some time now, Tomoyo Ichijouji has been producing a video adaptation of the comic,  using the original  artwork with voice actors, sound effects, and music. (If you've seen the Watchmen "motion comics", it's something like that, except with a full voice cast, and also I am not Dave Gibbons.) Well, the first chapter is complete! I'm going to try to embed the video below. In case that doesn't work, watch it on youtube here and leave comments to tell Tomoyo and co. what an awesome job they did. I'm told that Chapter 2 will be coming very soon!


Happy New Year! Resolutions for this comic include finishing chapter 5. That may sound like a very modest goal, but it's still more than one page a week, which will require me to speed up my current rate of production.

I also hope to finish the script/thumbnails for chapter 6 and the next interlude, and to post in my art tumblr at least once a week, even if it's only sketches and junk.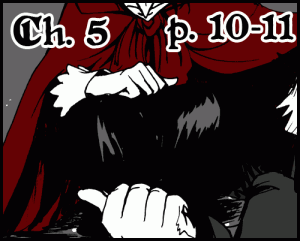 I'm going to try doing a one-page update next week.
A few months ago, when the site got infected by some spambot script and I was desperately scrambling to scrub it clean, I ended up deleting the entire forum. Prior to that, the forum had long been overrun by spambot posters. I guess now what I'm wondering is if anyone would be interested in a new forum? I have very fond memories of the community that formed on old No Rest forums; but I'm not sure if webcomic forums is something that people still do (wow I sound old). Blog comments seem like less fuss. But maybe people would prefer something more conducive to discussions? I don't know.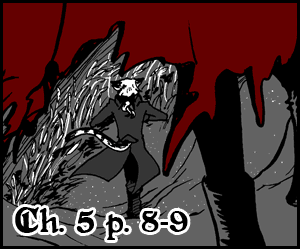 Trivia: the trees in this chapter were loosely inspired by Kay Nielsen's illustrations.
If you haven't been following my art tumblr, I've posted more of those weird character dream comics: one for Perrault and one for Red. I still have a couple more of these in the works.